Joseph Johnson, letter, to Eleazar Wheelock, 1767 November 10
ms-number: 767610
abstract: Johnson writes to Wheelock about his safe arrival in Oneida, the state of his life and school there, and about two young boys who could, in time, be likely pupils for the charity school.
handwriting: Handwriting is small and tightly spaced, but formal and legible.
paper: Large sheet folded vertically to form four pages is in good condition, with light-to-moderate creasing, yellowing and wear. Significant portions of the seal remain, and tearing around the seal results in no loss of text.
ink: Brown ink has sustained some fading.
---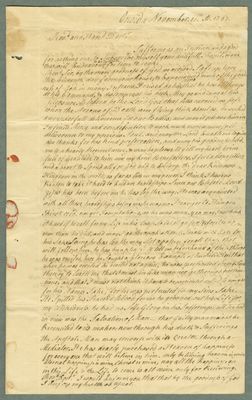 (View Page Image)
Onoida

November. 10.

th

AD. 1767.

Rev

d

and Hon

d

Doct.

r




Suffer me as an Indian and a good
for nothing one, to Subscribe myself your dutifull Pupil, or one
that will Endeavour
⇑
to be dutifull,
for time to come;
Rev
d
Sir, by the mere goodneſs of God we arrived Safe up here
the Eleventh day from your house; & Experienced much of the good=
=neſs of God, in many Inſtances; Praised be his
⇑
Name
that he has all things
at his Command, & distempers at his beck, they go and come at his
pleasure. Ble
s
ſsed be the Lord God that has carried us ſafe
when the Arrows of Death were flying thick about us, he worked
a wounderfull deliverence for our Bodies, and may it please him in
Infinite Mercy and condeſention to work much more wounderfull
deliverence to my precious Soul. and may the Lord Enable me to give
due thanks for his kind preſervation, and may his goodneſs lead
me to a hearty Repentance. & may he please to fill my heart brim
full of Gratitude to him and my kind Benefactors, I feel a dispoſition
and a heart to Spend all for God and to Enlarge the dear Redeemers
Kingdom in the world, as far as lies in my power. I think I have no
Reaſon to take it hard to Endure heardſhips. Since our Bleſsed Lord
Jeſus has been before me he has led the way; He was acquainted
with all these heardſhips before me; he was no Stranger to Hunger,
Thirst, cold, nor yet Temptations, as he was man. yea may I not think
it hard if he call for my Life in his cauſe, to let it go freely; for it is no
more than he did, and may I go through all theſe Trials with Eaſe for
his Sake: Seeing he has led the way Set a patorn for all thoſe that
will follow him, he has been pleaſed to tell us beforehand of theſe things
he was reviled, here he Sought a glorious Example of humiliation that
when he was reviled he reviled not again, he was perſicuted for my Sins
thereby to learn me that I must in like manner go through perſicu=
=tions, and that I must not think it hard to be perſicuted called to nought
for his Names Sake, for he was perſecuted for my Sins Sake.
He Spilled his Seacred Blood for me he groaned out his Life for
my Wickedneſs, he had no Self-Glory in his Sufferings; all he had
in view was the Salvation of Man — that Guilty man maight be
Reconciled to its maker: now through his death & Sufferings
the Aposſtate Man may converſe with its Creator. through a —
Mediator. He has dearly purchased a Heaven of happineſs
for every one that will believe in him. only believing heaven is mine
Eternal happineſs is mine, Christ is mine, nay all the happineſs in
in this Life & the Life to come is all mine only for Recieving.
Rev
d
Doct.
r
I would Enform you that that by the goodneſs of God
I Enjoy my health as uſual.
(View Page Image)
as Sir, I would feign hope that by the Same goodneſs you Enjoy yours,
I would Enform you likewise that I have entered the School
which
your Son
Opened for me when he was up here.
I Entered on the Seecond tuſeday of November. had only 5 Sc
[illegible]
holars
they are all abſent yet and perhaps will not return long before
New Year. But they promiſe me three more this week, who are gone
only to fetch Some flesh from the Hunters. they behave very kind
to me Since I came here, all that they have is free to me as one Born
and brought up in the houſe.
I have plenty of Victuals Such as they can afford, & they are good
Enough, better then I deſerve, Nothing wanting but a thankfull
heart, they have plenty of Corn, fish, Squaſhes at preſent.
I have nothing that is Strange to Enform you in this Letter, you
Said Something to me about chuſing a Lad out of my School
and Send him down to you, I think at preſent there is no choice
I am not able to discern their Genious, here is two very likely boys
look as if they would make men (in time) are about 12 o 13 years of Age
I cant tell which of them is best, (they are booth
⇑
branches
of the royal family
In
their Nation
and town) perhaps in the Sprin
d
g I Shall be more
able to distinguiſh them, when I have Seen what Proficiency they
make. no more at preſent only hon
d
Sir, I deſire Still to be under thy
Direction, pleaſe Sir, to Remember me in thy prayers, Pray that God
would fill my heart with Gratitude booth to him and my Kind Bene
=factors. — that he would keep me from pride & Ingratitude; which
has ruined many a youth. pray that he would grant me Prudence;
and that I may put my whole Truſt in him booth Soul & body.
for time & Eternity, that he may Enable me to live above the World, as,
not having my treaſure on Earth, but in the heavens, where neither
moth nor ruſt corrupteth; nor theives brake though and Steal.
Pray that he would grant me wisdom from on high, Such as none
but a God can give; that he would grant me wisdom So to be have
myſelf as not to diſhonour or bring disgrace to Religion. that he would
make one a bleſsing to the Children which he has commited to my charge.
This is the true and Sincere, hearty deſire, of me, thy Dutifull tho
Unworthy Pupil.

Joſeph Johnſon

.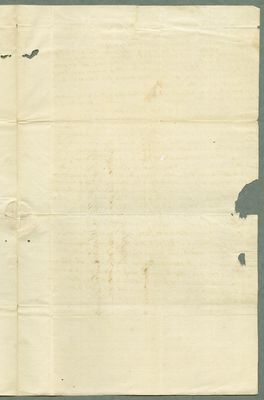 (View Page Image)
Blank page.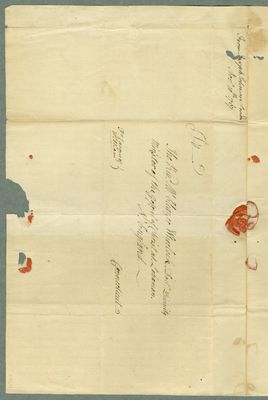 (View Page Image)
From
Joseph Johnson
Onoida
Nov.

r

10.

th

1767
To —
The Rev.
d
M
r
Eleazer Wheelock
. Doct.
r
Divinity
Min
⇑
i
ster of the Goſpel of Christ at
Lebanon
.
N. England
. —
Connecticut
. —
P
r
favour of }
William
}
Oneida Nation
The Oneidas are one of the Haudenosaunee (Iroquois) Six Nations. During the 18th century, they were largely considered the most Christianized Haudenosaunee tribe. The Oneidas had a rich tradition of indigenous ministers, including Good Peter, Deacon Thomas, and Isaac Dakayenensere, and played host to several Moor's missionaries, including Samson Occom, David Fowler, Samuel Ashpo, Joseph Johnson, Joseph Woolley, Titus Smith, and Samuel Kirkland (who went on to found Hamilton Oneida Academy, now Hamilton College). They were also the interpreter James Dean's adoptive tribe. Notable Oneida towns included Onaquaga, Kanawalohale, and Old Oneida. Onaquaga was the central fire of the Six Nations. By the 18th century, it also had a sizeable contingent of Onondagas and Tuscaroras. Good Peter and Isaac Dakayenensere taught there, as did Joseph Woolley. Kanawalohale and Old Oneida were more predominantly Oneida. The Oneidas were involved in several crucial moments in the history of Moor's Indian Charity School. Onaquaga was the site of the 1765 confrontation between Wheelock and the New England Company, in which the New England Company disrupted Titus Smith's mission, first by sending their own missionary, and second by repossessing Elisha Gunn, the interpreter they had agreed to "loan" to Titus Smith. Left without an interpreter, Titus Smith was forced to abandon his mission (Wheelock repaid the favor a few years later by hiring James Dean away from the New England Company). A few years later, in 1769, Deacon Thomas led the Oneidas in withdrawing all their children from Moor's. The Oneidas' departure struck a devastating blow against Wheelock's Indian education plans, and provided more momentum for his shift to educating predominantly Anglo-Americans. The Oneidas sided with the colonists during the Revolution, but they were still affected by the general devastation in Six Nations territory, especially the Sullivan Expedition (1779). After the Revolution, the Oneidas granted tracts of their land to two Christian Indian organizations: the Brothertown tribe, a composite tribe of Moor's alumni from New England, and the Stockbridge Indians. It was not long before the groups came into conflict with one another. Encroachment from the new State of New York put increasing pressure on Oneida land, and the Oneidas tried to renegotiate their treaties with the Brothertown and Stockbridge Indians to compensate. The Brothertown and Stockbridge Indians fought back, but by the 1820s all three groups had lost, and many of them relocated to Wisconsin.
Oneida
Oneida is a city in Madison County located at the geographical center of New York state. Before European settlement of the area, the Oneida Tribe, one of the Six Nations of the Haudenosaunee (Iroquois) Confederacy, inhabited a large territory adjacent to nearby Oneida Lake. Around 1533, they built their first village on the south shore of the lake, at or near the mouth of Oneida Creek. At the end of the 17th century, this area began suffering raids by parties from the French colony of Quebec, in a battle to control the fur trade. In 1696, Oneida village was burned by the French. As a result, the Oneidas moved their chief village east of the original site, called Old Oneida, to a new site called Kanawalohale, also known as Oneida Castle, which was fortified by tall palisades and a moat. This is the site of the present-day village of Oneida Castle, a small hamlet west of the city of Oneida in the northwest corner of the town of Vernon. When used in Occom Circle documents, the place name "Oneida" usually refers to the territory inhabited by the Tribe east of Oneida Lake, but can also refer specifically to Oneida Castle. Although the Oneidas sided with the patriots during the Revolutionary War, much of their territory was sold or appropriated by the state of New York. In 1790, the first European settlers moved into the area of Old Oneida village, and the district began to expand. In the 1830s, the state built a feeder from Oneida Creek through the present city site to provide water for the new canal system, which enabled canal boats to ship freight into the town. Eventually, the railroad came through the town and helped with its expansion. This led to the incorporation of the Village of Oneida in 1848 and the establishment of the Town of Oneida in 1896. The town was chartered as the City of Oneida in 1901, and with two more railroad lines transecting the area, it became a thriving manufacturing center for the first half of the 20th century.
Lebanon
Lebanon is a town located in the state of Connecticut southwest of the town of Hartford. The land that became Lebanon was inhabited at least 10,000 years ago based on the archeological record. By the 1600s, the land was permanently inhabited by the Mohegan Indians, who used the area primarily for hunting. Lebanon was officially formed in 1700 when English settlers consolidated a number of land tracts, including several land grants by the Connecticut General Assembly and lands purchased from the Mohegans. However, these purchases were controversial. In 1659, the Mohegans entrusted their reserve land to Major John Mason, and in the following year, Mason transferred this land to the Connecticut colonial government with the understanding that there would be enough land left for the Mohegans to farm. The Mohegans claimed that they never authorized a transfer to the colonial government and only Mason's heirs were entrusted with their land. In 1662, Connecticut, which included the Mohegan land that had been entrusted to the Masons, was incorporated by a royal charter. Based on this charter, the colony argued that the land was now the property of the government. In 1687, the colony began granting the Mohegan land to townships, and in 1704 the Masons petitioned the Crown on behalf of the Mohegans, claiming that such transfers of land to townships were illegal. Between the years of 1705 and 1773 legal disputes and controversies persisted, finally ending in a verdict by the Crown against the Mohegans. In 1755, Wheelock received property and housing in Lebanon that he would use as his house and school. While Lebanon was originally incorporated as a part of New London County in 1700, in 1724 it became a part of New Windham, before once again becoming a part of New London County in 1826. Lebanon was central to the American Revolution with half of its adult population fighting for the colonists and hundreds of meetings convened in the town for the revolutionary cause.
Connecticut
Connecticut is a state in southern New England that borders Massachusetts to the north and the Long Island Sound to the south. Its name is derived from the Algonquian "Quonehtacut," meaning "long river," referring to the Connecticut, which runs from the border with Canada into the Long Island Sound. The area was originally inhabited by Algonquian-speaking Pequots, Mohegans, and Quinnipiacs. European settlers took advantage of tribal divisions to establish dominance in the region. Dutch explorer Adrian Block sailed up the Connecticut River in 1614, establishing an active Dutch trading post at what is now Hartford. English claims to Connecticut began in 1630, but settlement truly began when Thomas Hooker, a Congregationalist minister now known as "The Father of Connecticut," left Boston to found Hartford in 1636. Hartford became the center of the Colony of Connecticut, which did not receive its charter until 1662 when Governor John Winthrop, Jr. secured it from Charles II. In 1665, the Colony of New Haven, established in 1638 by the Puritan minister John Davenport, joined the Colony of Connecticut under this charter. Early settler relations with local Indians were tense, and encouraged the New England colonies of Massachusetts Bay, Plymouth, Connecticut, and New Haven to unify as the "United Colonies" or "New England Confederation" and fight together, with Indian allies, in the Pequot War and again in King Philip's (Metacom's) War. These wars helped establish a specifically Connecticut and specifically American identity; the latter drove the colony to join the rebellion against Britain in 1776. Occom, born into a Mohegan household in Connecticut, was closely associated with the Colony and retained strong ties to the region throughout his life. He converted to Christianity in 1743 when the Great Awakening spread through Connecticut, and inspired Wheelock's Indian Charity School, which was founded in Lebanon, CT in 1754. He also became involved in the Mason Land Case, a long-standing dispute over the ownership of reserve Mohegan lands in Connecticut. Wheelock also had strong ties to Connecticut, moving his Indian Charity School only when the colony would not grant it a charter.
Johnson, Joseph
Joseph Johnson was a Mohegan who studied at Moor's Indian Charity School and became one of the most important organizers of the Brothertown Movement (a composite tribe composed of Christian members of seven Southern New England Algonquian settlements). He was a prolific writer and his papers are relatively well-preserved. Johnson's writing is especially noteworthy for his skillful use of Biblical allusion and his awareness of the contradiction that he, as an educated Native American, presented to white colonists. Johnson arrived at Moor's in 1758, when he was seven years old, and studied there until 1766, when he became David Fowler's usher at Kanawalohale. He continued teaching in Oneida territory until the end of 1768, when Samuel Kirkland sent him home in disgrace for drunkeness and bad behavior. After a stint teaching at Providence, Rhode Island, and working on a whaling ship, Johnson returned to Mohegan in 1771 and became a zealous Christian. He opened a school at Farmington, CT, in 1772, for which he seems to have received some minimal support from the New England Company. From his base at Farmington, he began organizing Southern New England Algonquians for the Brothertown project. The goal was to purchase land from the Oneidas, the most Christianized of the Six Nations, and form a Christian Indian town incorporating Algonquian and Anglo-American elements. Johnson spent the rest of his short life garnering necessary support and legal clearance for the Brothertown project. Johnson died sometime between June 10, 1776 and May 1777, at 25 or 26 years old, six or seven years before Brothertown was definitively established in 1783. He was married to Tabitha Occom, one of Samson Occom's daughters. She lived at Mohegan with their children even after Brothertown's founding, and none of their children settled at Brothertown permanently. Like most of Wheelock's successful Native American students, Johnson found that he could not satisfy his teacher's contradictory standards for Native Americans. Although Johnson's 1768 dismissal created a hiatus in their relationship, Johnson reopened contact with Wheelock after his re-conversion to a degree that other former students, such as Samson Occom, David Fowler, and Hezekiah Calvin, never did.
Wheelock, Eleazar
Eleazar Wheelock was a New Light Congregationalist minister who founded Dartmouth College. He was born into a very typical Congregationalist family, and began studying at Yale in 1729, where he fell in with the emerging New Light clique. The evangelical network that he built in college propelled him to fame as an itinerant minister during the First Great Awakening and gave him many of the contacts that he later drew on to support his charity school for Native Americans. Wheelock's time as an itinerant minister indirectly brought about his charity school. When the Colony of Connecticut retroactively punished itinerant preaching in 1743, Wheelock was among those who lost his salary. Thus, in 1743, he began operating a grammar school to support himself. He was joined that December by Samson Occom, a Mohegan Indian, who sought out an education in hopes of becoming a teacher among his people. Occom's academic success inspired Wheelock to train Native Americans as missionaries. To that end, he opened Moor's Indian Charity School in 1754 (where he continued to train Anglo-American students who paid their own way as well as students who functionally indentured themselves to Wheelock as missionaries in exchange for an education). Between 1754 and 1769, when he relocated to New Hampshire, Wheelock trained approximately 60 male and female Native American students from nearby Algonquian tribes and from the Haudenosaunee (Iroquois) of central New York. At the same time, he navigated the complicated politics of missionary societies by setting up his own board of the Society in Scotland for Propagating Christian Knowledge, although he continued to feud with the Boston Board of the SSPCK and the London Commissioners in Boston (more colloquially called the New England Company). By the late 1760s, Wheelock had become disillusioned with the idea of Native American education. He was increasingly convinced that educating Native Americans was futile (several of his students had failed to conform to his confusing and contradictory standards), and, in late 1768, he lost his connection to the Haudenosaunee. With his inclination and ability to sponsor Native American missionaries largely depleted, Wheelock sought instead to fulfill his ultimate ambition of obtaining a charter and opening a college, which he did in 1769. To fund this new enterprise, Wheelock drew on the £12,000 that Samson Occom had raised for Moor's Indian Charity School during a two-and-a-half year tour of Great Britain (1765 to 1768). Much of this money went towards clearing land and erecting buildings in New Hampshire for the Charity School's relocation — infrastructure that also happened to benefit Dartmouth. Many of Wheelock's contemporaries were outraged by what they saw as misuse of the money, as it was clear that Dartmouth College was not intended for Indians and that Moor's had become a side project. Although Wheelock tried to maintain at least some commitment to Native American education by recruiting students from Canadian communities, the move did a great deal of damage to his public image. The last decade of Wheelock's life was not easy. In addition to the problems of trying to set up a college far away from any Anglo-American urban center, Wheelock experienced the loss of relationships with two of his most famous and successful students, Samson Occom and Samuel Kirkland (an Anglo-American protégé). He also went into debt for Dartmouth College, especially after the fund raised in Britain was exhausted.
Wheelock, Rodulphus
Ralph Rodulphus Wheelock was Wheelock's oldest son and heir apparent. While Wheelock believed that Ralph showed great aptitude for the "Indian business," others saw Ralph as arrogant and abrasive. He also suffered from epilepsy, which seriously impeded his ability to work. He died in Hanover as an invalid under almost constant care and guardianship. Wheelock's struggle to accept his son's illness and his son's struggle to overcome it provide an undercurrent for some of the stranger events in the history of Moor's Indian Charity School and Dartmouth College. Ralph grew up surrounded by and dedicated to Indian education, but also with an inflated sense of Wheelock's, and his own, importance, which stayed with him for much of his life. Joseph Brant recounts a telling anecdote: Ralph once ordered William Major, Sir William Johnson's son, to saddle his horse on the grounds that he was the son of a gentleman and William Major was not. Ralph was unable to finish coursework at the College of New Jersey, which he attended from 1761-1763, although he graduated from Yale in 1765. He made three tours of the Six Nations (in 1766, 1767, and 1768), assisting ministers in bringing back children and negotiating with tribes. He taught at Moor's for two years, and was briefly considered as a companion for Occom on the Fundraising Tour. Wheelock formally named him as his heir in the 1768 draft of his will. However, Wheelock's reliance on Ralph brought disastrous consequences for the school. In the spring of 1768, Wheelock sent Ralph to the Onondagas and Oneidas to negotiate about schoolmasters and missionaries. Once there, Ralph managed to offend the assembled chiefs beyond repair. Ralph blamed his failure on Kirkland, and it was not until 1772 that Wheelock learned the truth of the matter. It is likely that Ralph's conduct influenced the Oneidas' decision to pull their children out of Moor's later in 1768: Wheelock himself implied as much in his 1771 Journal. By the early 1770s, Wheelock had realized that Ralph was never going to take over Dartmouth College. In a later will, Wheelock provided Ralph with £50 per annum for his care, to be paid out by the College, and stipulated that his other heirs should look after his oldest son. Because Ralph was unable to serve as Wheelock's heir, the presidency of the College passed to John Wheelock, a soldier who had no theological training or desire to run a college.
William
William Oneida was the son of the Oneida preacher Deacon Thomas. He attended Moor's briefly between November 1767 (when he left Kanawalohale) and November 1768, when he accompanied his sister Hannah Hail back to Kanawalohale. William Oneida does not seem to have returned after his visit home. In Wheelock's estimation, he learned no English while at Moor's, and the following January his father withdrew the remaining Oneida children from the school.